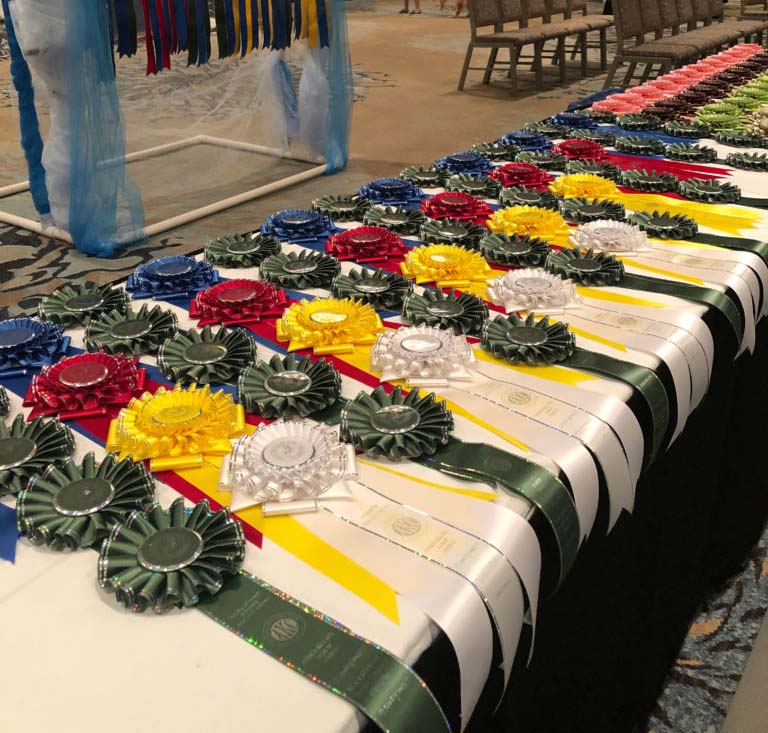 National specialty show chair services are provided by Kathy Caton Musto and Dave Musto. Kathy is the past show chair for National specialties for Breed clubs and current show chair for All Breed shows multiple times a year. Her years of experience as a show chair and professional handler make running a national specialty and All Breed club a successful event.
Safari Productions is here to make your national specialty a great event for your exhibitors, judges and club! We will provide services start to finish or as needed to help your club. Our negotiations with different venues gives us an opportunity to offer great prices and contacts for your club! Please feel free to reach out to us to discuss your needs and interests.
Services as a show chair for your event include the following options and packages:
Venue contract negotiation including rooms needed for host hotel and on site rates for the club. F&B fees for club budgets.
All required services with the venue including booking food and beverage for your event and meeting required minimum per your contract
Designing and working with the venue for your ring layout and vendor spacing within the floor plan of the venue. Floor plan design includes spacing for a photographer and/or videographer that needs to be in the ring area
Show chair packages include having the show chair on site and running the event for the club during the national specialty.
Packages can be design specific to the club needs, optional add-on services for AKC paperwork and judge contract management.